From road trips, business trips, city walks to nature parks, smart packaging has never been more important; just consider today's rapidly changing landscape and our new normal. And that's why we design a rolltop backpack, quite flexible from17L to 22L capacity.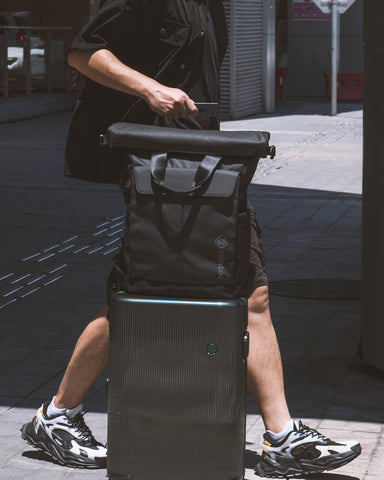 Modern travel is an important aspect of work. People want comfort, capacity, functionality, and commuter style. A professional commuting backpack inspire daily life, instead of a weak bag and old chunky case.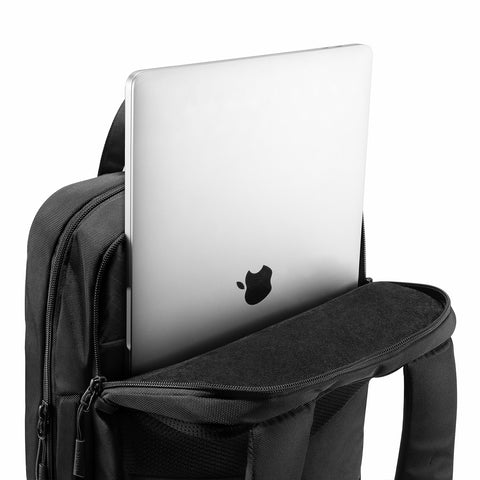 Premium Laptop Backpack For Commuting|22L
H71-E01D
We want fun, even on the road. It's not a sin! As PS5 is not portable to carry, we recently launched a backpack tailored to carry the PS5 console, with 360° superior protection and up to 30L capacity. Thanks to its spacious storage space and comfortable straps, this backpack can also be used as a travel backpack for carrying travel essentials, such as clothes, laptop, camera, power bank, cable, passport, etc.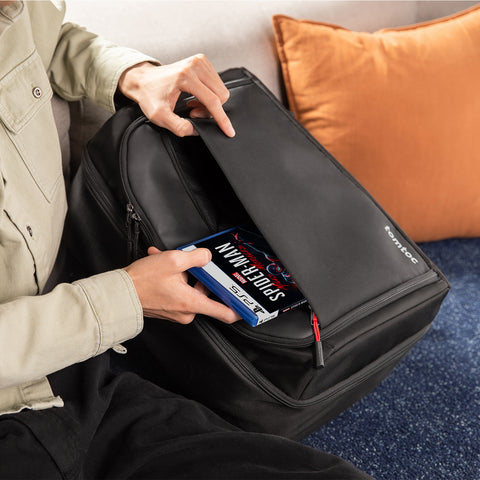 A0523D1
We never stop innovating in bag design. Recently, this one is born: tomtoc Urban Laptop Backpack.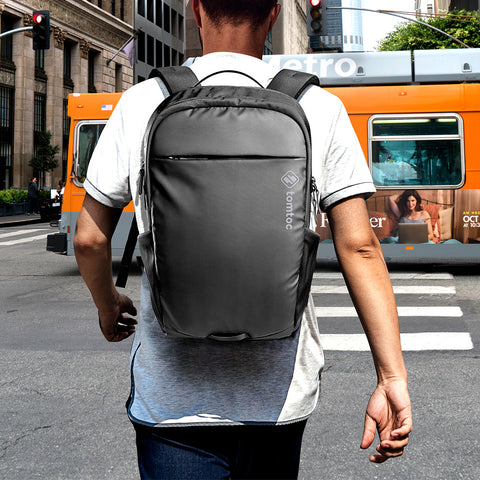 Premium Urban Laptop Backpack | 26L
H61-E01D
Chris L, wrote a review in the US: Fantastic Bag: high end, midrange price! I cannot figure out how this brand isn't much more popular. Originated in California, their designs, and material choices are top-notch, competing with the boutique popular brands at 3x the cost, but seemingly better in any regard. When comparing coat vs material choices vs design, it met all my must-haves somehow better than the other brands which always had some level of compromise that I had to deal with. Being 3x the cost, the bigger known brands either had bad organization, outlandish style, over function designs, or just ridiculously high prices!
That's why we enjoy making a surprise.